April 15 2014
The Wholly Foreign Owned Company is one of the three principal business structures for foreign companies seeking to establish themselves in China. The two others are the Joint Venture and the Representative Office .  In this post we will discuss the benefits of setting up a WFOE.  This post is published as a courtesy of www.offshorepremium.com
The Wholly Foreign Owned Company vs Representative Office
When a foreign company is ready to establish its own presence in the PRC, the logical form of that presence is a wholly foreign owned enterprise (WFOE), although the once-popular form of a "representative office" (RO) continues to be an alternative if the presence will not entail manufacturing or other business activities.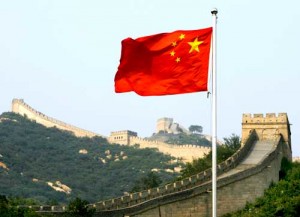 Note that one important aspect when setting up a WFOE is first to check the Double Tax Treaty between your country and China to verify the applicable withholding tax on dividends and so on. Indeed some countries benefit of very favourable rates and it might be smart to set up a holding company between your own company and your Chinese WFOE. (For more information on this subject contact us at corporate@offshorepremium.com or read our other posts on the subject.
What is a Wholly Foreign-Owned Companies (WFOE)?
Note that the information provided below is general (some Chinese provinces or city might have more lenient or restrictive laws)
Definition: A WFOE is a Limited Liability Company which shareholders are 100% foreigners.
Advantages: The main advantages of setting up a WFOE are as follows:
Independence and freedom to implement the worldwide strategies of its parent company without having to consider the involvement of the Chinese partner;
Ability to formally carry out business rather than just function as a representative office and being able to issue invoices to customers in RMB and receive revenues in RMB;
Capability of converting RMB profits to US dollars for remittance to its parent company outside of China (check however the double tax treaty applicable for the conditions of remittance);
Protection of intellectual know-how and technology;
No requirement for Import / Export license for its own products;
Full control of human resources
Greater efficiency in operations, management and future development.
Shareholder parent company does not have to be established for more than 2 years while Representative Office's parent company is required to have been established for over 2 years.
 Business Scope:
Be careful when setting up a WFOE to well define its business scope. Business scope needs to be defined and the WFOE can only conduct business within its approved business scope, which ultimately appears on the business license. Any amendments to the business scope require further application and approval. Inevitably, there is a negotiation with the approval authorities to approve as broad a business scope as is permitted
 Registered Capital:
The WFOE formation regulations provide for no specific amount for registered capital. Instead, the rules provide that the amount of registered capital must be sufficient for the proposed operations of the WFOE.
Most city/provinces in China require the registered capital be equal to the first full year of expenses of the WFOE. The capital requirement will depends from what the company is doing and will be as follows:
| | |
| --- | --- |
| Consulting WFOE* | RMB 100,000 ~ RMB 500,000 (Approx. USD$ 15,000- 75,000) |
| Service WFOE | RMB 100,000 ~ RMB 500,000 (Approx. USD$ 15,000- 75,000) |
| Hi-Tech WFOE | RMB 100,000 ~ RMB 500,000 (Approx. USD$ 15,000- 75,000) |
| Trading WFOE / FICE | RMB 500,000 ~ RMB 1 million (Approx. USD$ 75,000- 140,000) |
| Food & Beverage WFOE | RMB 500,000 ~ RMB 1 million (Approx. USD$ 75,000- 140,000) |
| Manufacturing WFOE | RMB 1 million or USD 140,000 |
In general 20% must be paid up upon registration the balance within 2 years (but some exceptions)
Registered Address:
What makes the process of registration expensive is that before to submit the application forms of forming a WFOE in China, the foreign investor must rent a plant (manufacturing WFOE) or an office in advance.
But exception, the office of WFOE can't be in a residence building nor residence and commerce (R&C) combined building. Virtual address is not allowed to be registered a WFOE.  Before to rent an office receive the landlord commitment that he will refund all deposit and rental in case you failed to register the WFOE because of its failures to provide requested documents. Note that the WFOE registration may takes up to 6 months. So factor this cost into your business plan
Application Period:
Note that it is only when you have completed the WFOE application process and that you have obtained your Business license WFOE and a certificate from the tax authority, that you shall be legally entitled to open foreign exchange and RMB accounts and can start to hire staff, sign contracts, apply for work permit and residence permit and the WFOE is now in business in China. Note that WFOE are normally registered for a limited period that is to say between 15 to 30 years but in some cases it can be up to 50 years.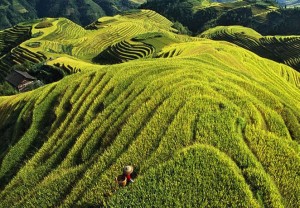 Tax and Reporting Requirements:
Since Jan. 1, 2008, China's new corporate income tax corporate income tax rates begin at 25% although some industries still enjoy a lower rate which is 15%, the rate depends on the places where the company is registered and the industry that a company engaged.
All enterprises are required to report to the Tax Administration Department monthly, quarterly, annually.
Annual Audit Report:
All Limited companies in China must summit annual audit reports to the tax authorities. Reporting requirements are as follows: balance sheets and income statements for their annual Chinese audit. The annual audit and licenses renewal cost is about RMB 6,000. Any company will be subject be to a fine if the Annual Audit Report is not submitted in a timely manner. (June 30th is the deadline of an annual audit report submission and licenses renewal in China)
Profit Repatriation:
WFOE may remit their profits out of the country and such remittances do not require the prior approval of the State Administration of Foreign Exchange (SAFE).
However dividends cannot be distributed and repatriated overseay if the losses of previous years have not been covered while dividends not distributed in previous years may be distributed together with those of the current year.
Repatriating the Registered Capital to home countries is forbidden during the term of business operation.
Do not hesitate to contact us if you do have questions about this matter